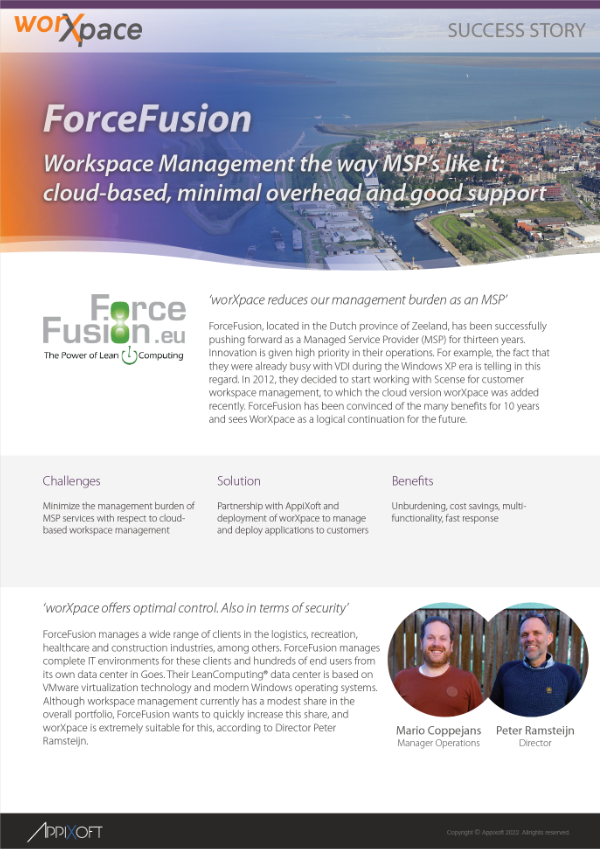 ' worXpace offers optimal control and reduces our management burden as an MSP '
Next level application experience
    as a service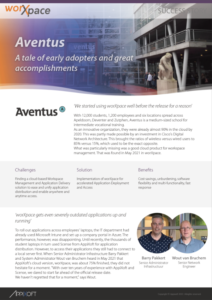 ' With worXpace we have even been able to
solve issues that the product was not primarily designed for '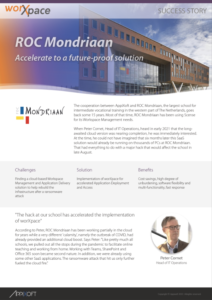 ' Installing a new application and assigning it to all students is a matter of minutes with worXpace '
Everyday computing should be simple and flexible, where people can be more productive wherever they are.
WorXpace is the next level application experience, with modern cloud-based management, efficient application delivery and solid security.
Whether you are serving thousands of users or running a more modest IT environment, worXpace gives you the tools to handle virtually any challenge. You can compose your user workspaces in great detail and provide a personal and productive working experience.
Zero configuration
WorXpace works seamlessly with your Active Directory,  Azure AD and any Windows 10 or Windows 11 computer, including the virtual ones, anywhere in the world.
The worXpace agent needs no configuration and automatically connects to your workspace definitions in the cloud.
The complete package
WorXpace fully supports Windows Installer and Microsoft App-V applications and offers great tools for generically installed applications, making it very easy for workspace admins to deploy applications in seconds.
Application packages are deployed from high performance cloud storage ensuring smooth application delivery anywhere in the world.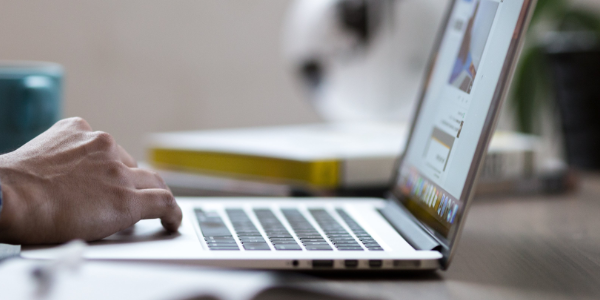 Applications, settings, printers etc. All the things you need to be productive will be handed to you in a non-intrusive way.
Learn more…
WorXpace delivers all your applications quickly and reliably from the cloud to your workplace, wherever you may be.
Learn more…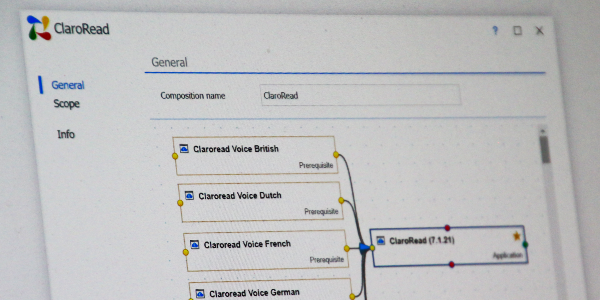 Who would have thought that designing complex application upgrades, prerequisites and add-ons could be done graphically?
Learn more…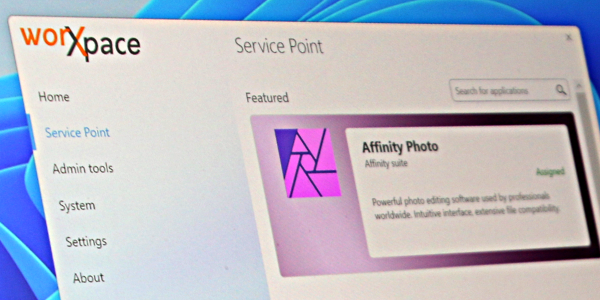 The worXpace Service Point facilitates end-users in requesting applications from an corporate app store in real-time. 
Learn more…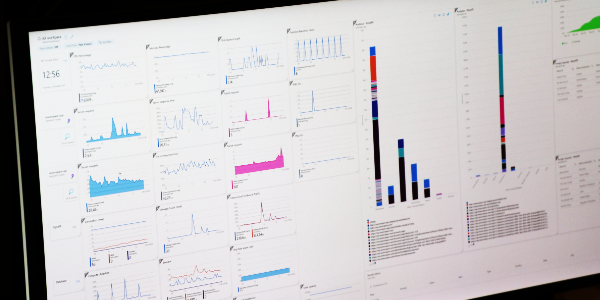 Because worXpace is a true cloud service, you are largely relieved of maintaining data center capacity and the associated costs.
Learn more…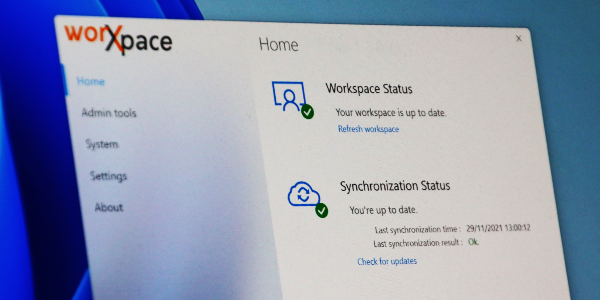 WorXpace utilizes online gaming techniques to ensure that changes are instantly available to your users wherever they are.
Learn more…
Manage your worXpace online