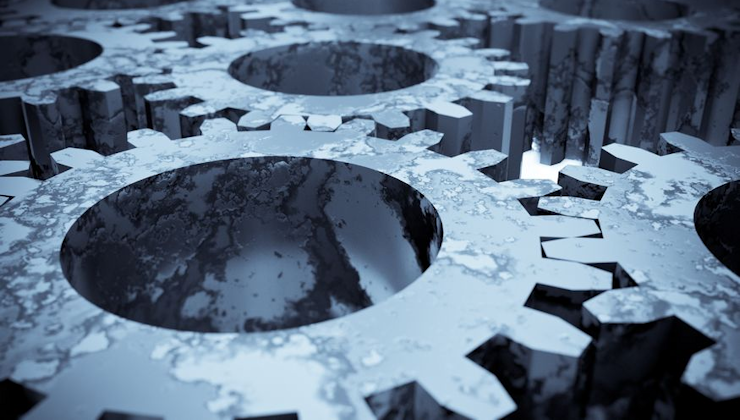 Scense 10 update (10.0.3520)
Today we released an update to Scense 10.
You should consider installing this update in the following scenarios:
– When you're conducting a new Scense implementation
– When you're experiencing problems with one (or more) of the issues fixed in this update.
Scense 10.0.3520
====================================
Scense Client – Scripting Action enhancement
Scense Client – Improved high dpi support
Scense Client – File Date criterion now checks modification date instead of creation date
Scense Client – Improved Local cache management
Live Profiles – Improved processing at logoff
For your convenience we included the release notes for the previous service releases.
Scense 10.0.3511
====================================
Scense Client – Faster algorithm for receiving nested groups
Scense Client – Improved support for multi domain sites
Scense Client – Improved printer support in Scense Client
Scense Client – Improved Local cache management
Live Profiles – Prevent (re)basing at logoff
Support for:

Windows Server 2016
SQL Server 2016
IIS 10.0
Scense 10.0.3500
====================================
Scense Monitor : New: Require Scense Application Managementfor applications
Scense Monitor : Improved monitoring driver
Scense Explorer: Fixed: Problem with Printer Property Page
Scense Engine : Fixed: Removed expensive sql query
Scense Client: Fixed: PowerShell host window showed up in Alt+Tab list on Windows 10 1607
Live Profiles: New: Ability to tweak timings for favoring desktop availability
Scense 10.0.3451
====================================
Scense Explorer: Fixed Incremental search in Folder View
Scense Explorer: Fixed problem with removing App-V 4 applications
Scense Client: Improved handling of credentials for unmanaged mode
Scense Client: Improved Registry action operations 64-bit support
Scense Client: Improved ELC-DB Compacting
Scense Client: Strict Offline Mode
Live Profiles: Profile store relocation tool
Live Profiles: Fixed Software Metering dependency
Live Profiles: Improved handling of shortcuts
Scense 10.0.3440
====================================
Scense Explorer & Client: Global Publishing of App-V 5 applications
Scense Explorer: Improved ribbon and window resizing
Scense Explorer: TaskSet action now supports Printer TaskSets
Scense Explorer: Enhanced shortcut allows browsing for EXE-files
Scense Explorer: Executive log window now remembers size and position
Scense Explorer: Search now also covers the administrative notes
Scense Explorer: Fixed several minor issues
Scense Client: Support AllUserProfile shortcuts in autostart feature
Scense Client: Fixed problem with offline operations
Scense Client: Fixed problem with basic printer connect
Scense Client: Fixed problem with document action 'Set Default' operation
Scense Update Manager: Fixed crash during domain discovery
Scense Easy Delivery: Fixed problem with licensed features
Scense Engine: Fixed problem with product version in master license
Live Profiles: Process settings are not written back to the Profile Store when they were not applied on process start  (This update is also available for Scense 8.2)
Scense 10.0.3420
====================================
Scense Explorer: Fixed ACL's nested group support
Scense Explorer: Fixed Proper removal of process to application mappings
Scense Explorer: Fixed incomplete context menu after updating an object's properties
Scense Explorer: Fixed problem with user view
Scense Explorer: Fixed problem with showing Script Prognosis
Scense Explorer: Fixed Administrative note will display all lines instead of just one
Scense Setup   : Fixed database grants for Windows Integrated Security
Scense Client  : Fixed problem with propagating environment variables
Scense Client  : Fixed problem with user logging in unmanaged mode
Scense Client  : New App-V Application Variables:

ApplicationAppVClientVersion – Client Version of the attached App-V Package
ApplicationAppVPackageId – Package ID of the attached App-V Package
ApplicationAppVPackageFile – Package File Name of the attached App-V Package
ApplicationAppVPackageVersion – Package Version of the attached App-V 5 Package
ApplicationAppVVersionGUID – Package Version GUID of the attached App-V 5 Package
ApplicationAppVRuntimeMode – Runtime Mode of the attached App-V 5 Package
Scense 10.0.3410
===================================
Scense Client  : Corrections to the implementation of forced cache refresh for scripts
Scense Client  : Caption and information corrections in Scense client
Scense Client  : Criteria debug window now also shows untested scopes
Scense Client  : Fixed problem with wrongfully skipped scopes when identical criteria were already evaluated in other scopes
Scense Engine  : Scense engine service now correctly registers computer names including hyphens (fixed regex)
Scense Client  : In some situations the computer group memberships were incorrectly passed to the scope checker
Scense Explorer: Scense Explorer shouldn't register the license when running against an incorrect DB version